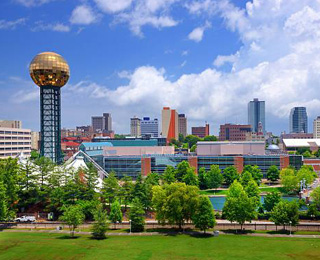 The idea for Digital Brainchild came from the obvious need for a company that could do more then just develop websites. Our company strives to be much more then that. We want you to think of us as your company's IT department; a resource you can take advantage of when information technology needs arise. Our clients receive personal attention when they need it and any problems they may have are resolved quickly by one of our team members.
Digital Brainchild is headquartered in Knoxville, TN; however we have clients in several states throughout the US. Our highly skilled and talented team members can handle all of your website needs including, website design, graphic design, custom logo design, website hosting, personalized email services and website maintenance. Digital Brainchild will incorporate the latest search engine optimation techniques and tracking your progress using google analytics to ensure your website has the best chance of being discovered by potential customers.
Digital Brainchild specialize in providing web-based solutions to businesses or business minded individuals who have a product or service that they want to sell or market via the Internet. From the inception to the implementation of your new website, we will guide you though the necessary steps to create a professional online presence that you will be proud of. We work closely with all of our clients to ensure that we develop a website that will best represent their company and satisfies the needs of their customers.
Contact us
today to learn more about us and let us show you what we can do for you!